Reduction of noise generation by equipment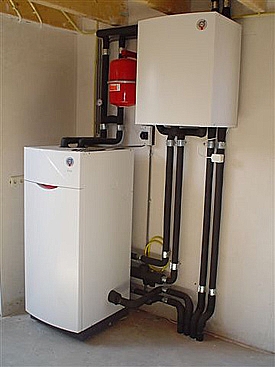 Article 3.9, paragraph 2 of the Building Decree 2012 limits the noise produced by installations located within buildings of various categories. These are residential buildings, childcare facilities and educational buildings.
The aim is to prevent users switching off the climate control equipment due to noise nuisance. Switching off the equipment is detrimental to the indoor climate and is also less energy efficient. The requirement relates to characteristic installation noise levels LI,A;k, produced by mechanical ventilation systems and equipment for heat generation and recovery.
The requirement is:
30 dB in a living area of a residential building;
35 dB in the occupied areas of schools and buildings used for childcare.