Steel Network Sustainable Construction Charter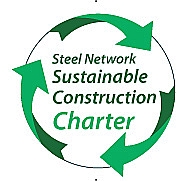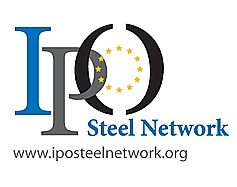 On 27 September 2010, representatives of organisations and companies from the international steel sector signed the Steel Network Sustainable Construction Charter. This agreement seals the collective aspirations of the sector towards a common strategic approach to promotion, research and knowledge about the use of steel for a sustainable built environment. The initiative for the agreement came from IPO Steel Network, a coalition of steel-promotion organisations from various European countries.
Sustainable recommendations
The Charter provides practical recommendations for many communal activities. The focus is on:
Supporting a dynamic dialogue and cooperation between all parties in the construction industry: from steel producer to building manager;
Increasing awareness among all stakeholders of the benefits of steel applications in economic, aesthetic, social and environmental terms;
Promoting steel recycling and reuse of steel components;
Disseminating information on quality and quality improvement of structural design;
Ensuring targeted education and training of designers and builders;
Participating in research and development of sustainable steel building products and
Generating wider publicity that differentiates steel in the field of sustainability.

The covenant also serves as a tool for the international efforts towards bringing global warming under control. It builds on the European Commission´s 2020 strategic sustainability plan.
Supporters of the covenant
The Charter was signed by:
Worldsteel (the international organisation for the iron and steel industry);
EUROFER (the European Steel Association);
ECCS (the European Convention for Constructional Steelwork) and Eurometal (European steel and metal distributors);
European iron and steel producers: ArcelorMittal, Dillinger Hütte, Duferdofin Nucor, Ferrosider, Gruppo Beltrame, Marcegaglia, Ruukki, Salzgitter, SSAB, Stefana, Tata Steel, and Tenaris Dalmine;
EuroInox (the European organisation for the development of stainless steel) and+
IPO Steel Network (a cooperative of independent steel promotional organisations in Europe, including Bauforumstahl (Germany), Bouwen met Staal (The Netherlands), ConstruirAcier (France), Infosteel (Belgium and Luxembourg), Promozione Acciaio (Italy), SBI (Sweden) and SZS (Switzerland).