Reuse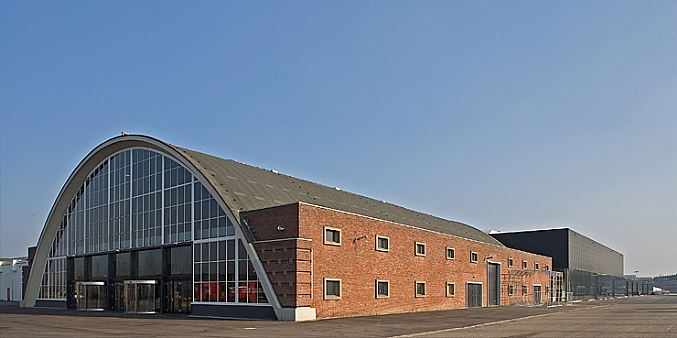 Brabanthallen expansion, Den Bosch (Architects: Cepezed)
Reuse is more than just than recycling. Reuse of a material is generally divided into five levels. Level 1 typically has a lower environmental impact than level 2 and so on.
Reuse of the entire building;
Reuse of the building structure;
Reuse of structural or other parts of the building in a new building;
Reuse of structural or other parts of the building in a new building with limited modifications and
Recycling of a structural or other part in an electric arc furnace (see Steel production routes).
With recycling - however commendable - the environmental benefit achieved is lower than the four levels of reuse outlined above. Another important difference between recycling and reuse is that any material is reusable, but not all materials are also recyclable. Examples of construction materials which are both reusable and recyclable are paper, glass, aluminium and steel.
A number of basic design principles are involved when designing for reuse. Firstly, it must be possible to dismantle the joints. As a consequence the components can be removed from the structure without damage. Also the dismantling can be fast, and with minimal noise and dust generation and without waste.
In addition, it is preferable to use standard profiles (e.g. for columns and beams). Standard profiles are easier to reuse in another building project, although this may well be after some work such as removing end plates and base plates (see Recycling example).

Demountable design: a must for reuse