Recycling example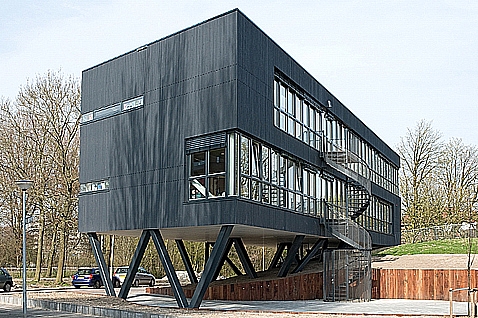 Expansion of Nassau School, Groningen (Skets Architecture Studio).
When a building is demolished, all the steel - both reinforcing steel and structural steel - is removed and brought together for reuse. It is almost never known afterwards exactly where the scrap has gone and how the new product has been processed. In a shed at Corus steelworks in Teesside, England they do check where all recycled steel ends up.
Lackenby steelmaking shop
The Lackenby steelmaking shop was built in 1956 and was 330 m long, 39 m high and more than 70 m wide. About 20,000 tonnes of steel were used in the structure. The hall served as part of the steelworks until 1976. After that, because of its large column-free spaces, it was used for storage. No modifications were needed: an example of 1-on-1 reuse of buildings. In 2004 the building lost its storage function and it was decided it would be demolished.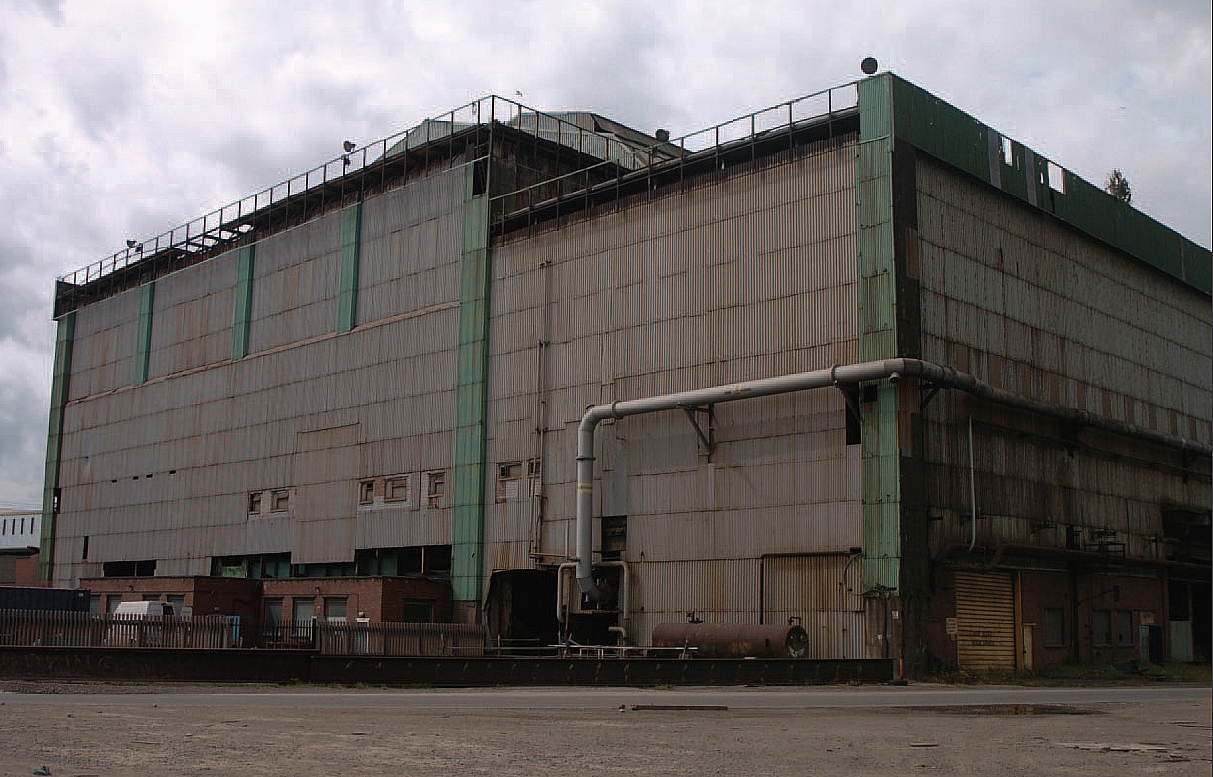 Lackenby steelmaking shop, Teesside, England.
Bij de sloop is binnen zes maanden al het staal in stukken geknipt en in de hoogovens gerecycled. Demontage van de constructie tot de oorspronkelijke constructiedelen had weinig zin, omdat geen standaard profielen waren gebruikt. Bovendien waren de meeste verbindingen gelast of geklonken, wat het demonteren praktisch onmogelijk maakte. Het gerecyclde staal is uiteindelijk in de meest uiteenlopende producten terechtgekomen: van een terminal en een tribune tot auto-onderdelen en muntgeld.
The new life of the Lackenby steelmaking shop:
Structural steel for Terminal 5 at Heathrow Airport in London;
Structural steel for the new grandstand at the Oval Cricket Ground in London;
Steel sheet for the bridge at Paddington Station in London;
Steel plate for the beams of the A249-road bridge to the Isle of Sheppey;
Galvanized steel strip for steel-framed houses;
Steel strip for the Royal Mint for the production of £1 and £2 coins and
Steel strip for automobile parts.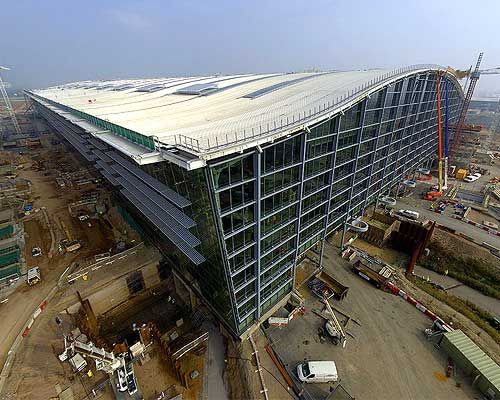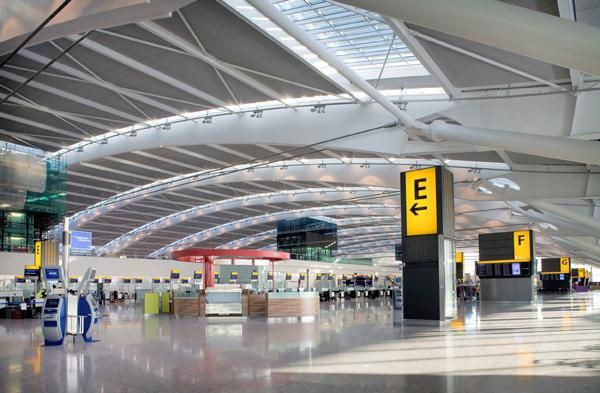 Terminal 5, Heathrow Airport, London.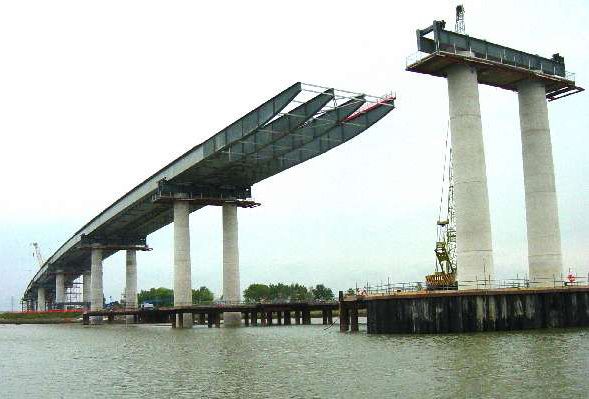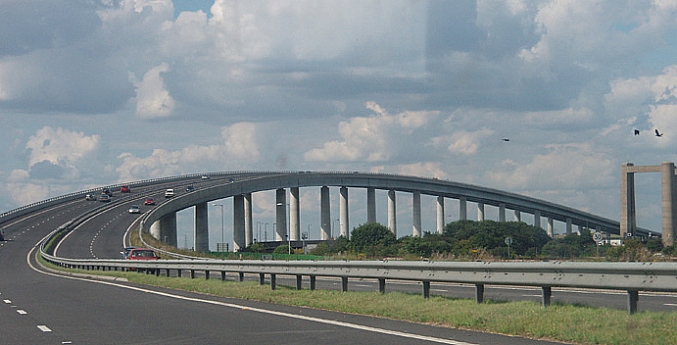 A249 bridge, Isle of Sheppey.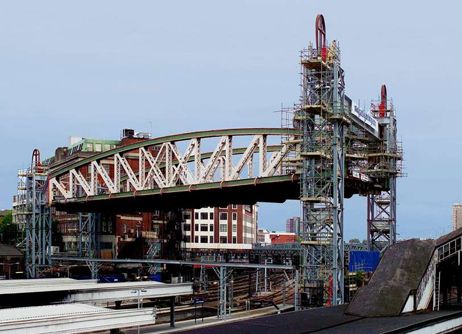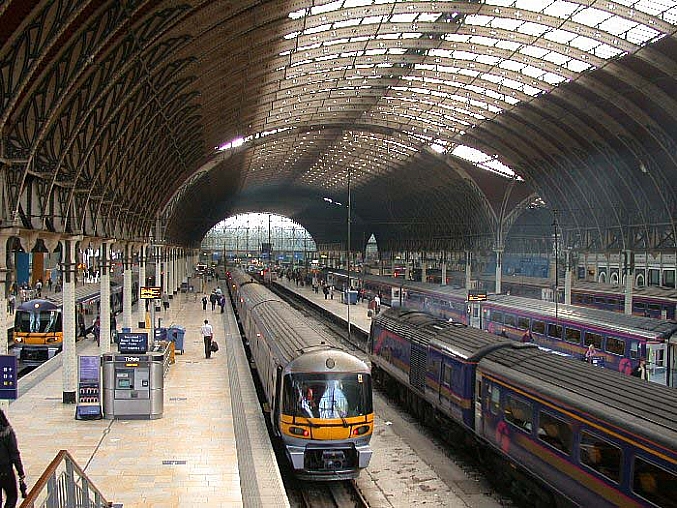 Bridge at Paddington Station, London.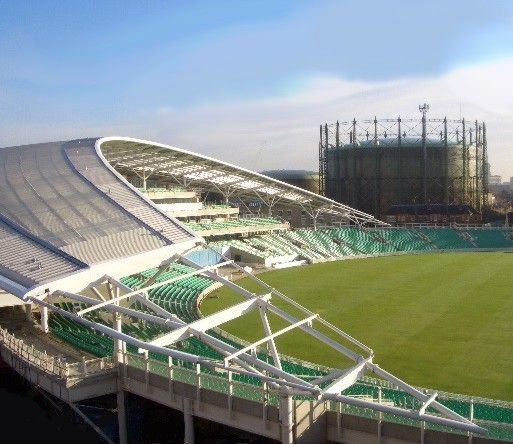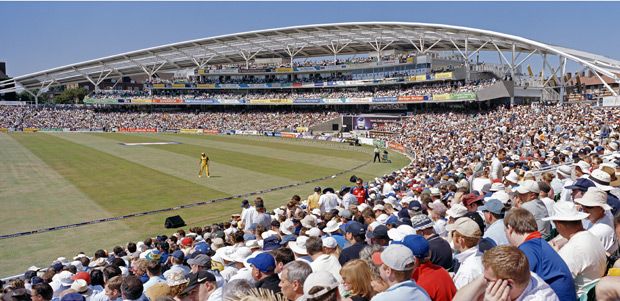 Stand at the Oval Cricket Ground, London.